Joshua Buatsi overcomes Pawel Stepien in clear decision win as he remains poised for world title shot | Boxing News
Penprose Ads
Penprose Ads
[ad_1]

Penprose Ads
Penprose Ads
Joshua Buatsi defeated Pawel Stepien, recording a one-sided decision win at the Resorts Worlds Arena in Birmingham on Saturday.
Penprose Ads
Penprose Ads
He was a unanimous decision victor, winning 97-94, 98-92 and 100-90.
Buatsi, the No 1 ranked contender with the WBA, is on the cusp of a world title shot. But he was risking all that against Poland's previously unbeaten Stepien. He could not afford to make a mistake.
Stepien had been scheduled to fight Callum Smith, the mandatory challenger for unified champion Artur Beterbiev, until the Liverpudlian suffered an injury.
Both he and Buatsi were hunting for a victory that would propel them onwards to a major championship fight.
The two locked eyes as the ring announcer bellowed out each man's name to the arena, a hint that this was a moment they had long been waiting for.
Croydon's Buatsi had not fought for almost a whole year and had ring rust to shed.
He did peg Stepien back with well-placed jabs. That left began to contain the determined Pole and then Buasti blasted a hard right into Stepien's body.
He pounced again with the right when the Pole dropped his guard, and Stepien had to nod to acknowledge that strike.
Buatsi applied his left hook with power, looking to settle into the fight.
He landed a hard right cross in the second round and unloaded follow-up punches. But he left an opening for Stepien to plant a firm left hook him that, for a moment, just shifted Buatsi to the side.
They smiled at one another occasionally in the first half of the fight as one caught the other in an unguarded moment.
Diligently though Buatsi built up combinations of punches. He jabbed to the head, then the body, working Stepien's torso with hooks.
His power would burst through too, the right bombing in when Buasti picked his moments. But the Londoner was not rushing himself, or allowing Stepien to have much success.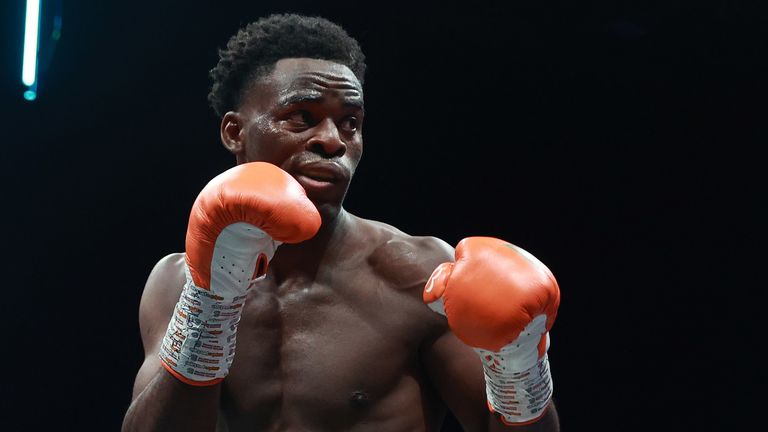 The Pole, however, still fired warning shots through, finding his way through with the odd hard hit.
Sensing he need to inject a new burst of venom into the fight, Buatsi backed into a corner to draw an attack from Stepien and fire back.
But he did not dissuade the stubborn Stepien, who continued his work unable to get rounds off the Briton but landing often enough to keep Buatsi thinking.
In the ninth round, pushing Stepien back with jabs, he trapped him a corner. It was a rare moment to break through. An arching right cracked down, only for Stepien to escape. He even came at Buatsi strongly before the end of the round.
In the 10th and last round a finishing touch continued to elude Buatsi but he was a wide unanimous victor, taking the decision from all three judges.
[ad_2]

Source link